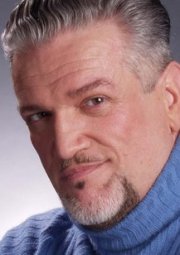 Makeup Beat
"Being a makeup artist is not only about applying makeup. It's about
everything around you, people, places, colors, all the things that
inspire and affect your life. That's what this site is about."
Faces, Places, Lipstick Traces
"David Frank Ray has spent his professional life making things
beautiful…in person, print, film, and on-line. His intuitive
sensitivity and sophisticated taste in style, color and design has
defined him as an artist throughout his career. Combining these
qualities with his concrete and practical attention to detail has
become his signature in the world of beauty and high fashion.
Bio:
David Frank Ray arrived in New York City from his home town of Michigan in the early 70s to start his career as a makeup artist / hair stylist.
After first working in the salons of BERGDORF GOODMAN and ELIZABETH ARDEN, then on his own as a freelance artist, David was invited to join the roster of the first ever agency for hair and makeup artists BEAUTY BOOKINGS. After working on many test photos for his portfolio, David was booked for editorials with VOGUE, BAZAAR and COSMOPOLITAN.
This lead to his first national cosmetic advertising campaign for MAX FACTOR. He continued to build his reputation for the next five years working with the top models of the day, including PATTIE HANSON, JANICE DICKINSON and IMAN. And every Season David would travel to Paris to add FRENCH ELLE beauty pages to his portfolio while working on the fashion shows.
After a holiday in Los Angeles in 1980 he decided to make his home there. David's work in Hollywood was very different from New York. The majority of work was with celebrities, which was new and exciting. One of his favorite celebs is JACLYN SMITH the actress of Charlie's Angels TV fame…they worked together for many years while she was the spokesperson for MAX FACTOR.
He also worked consistently with LYNDA CARTER on the MAYBELLINE account, PRISCILLA PRESLEY for WELLA, as well as JESSICA LANGE, SIGOURNEY WEAVER, SHARON STONE and NICOLETTE SHERIDAN, to name just a few.
Being involved conceptually with photographers, magazine editors and art directors, inspired him to become a CREATIVE DIRECTOR. The first project David produced and directed creatively (as well as doing all the makeup & hair) was the ELITE MODELS PROMOTIONAL CALENDER 1986 which he received a recognition for excellence in creative direction by the CLIO AWARDS.
In the 90's David returned to New York to consult with VICTORIA'S SECRET BEAUTY helping them develop and coordinate products for their new color collection, as well as a seminar and training video used by their staff nation wide.
This experience lead to David's becoming DIRECTOR OF CREATIVE DEVELOPMENT for THE TOVA CORPORATION.
For the next three years he was immersed in every aspect of the company's brand development…from new products, print advertising and direct mail catalog, to founder TOVA BORGNINE's phenomenally profitable QVC television appearance's in both the US and UK. While under David's direction TOVA CORP received THE FRAGRANCE FOUNDATION's "FiFi" award for the fragrance "Tova Night".
In 2000 David started his own consulting firm ELRAY CREATIVE. He was hired by LVMH to collaborate on the homepage image of ELUXURY.COM's successful on-line launch. David continued on through the next year as CREATIVE PRODUCER of the photo shoots, directing and editing images, casting and hiring models, fashion stylists, hair & makeup artists, all for the designer boutiques of DIOR, MARK JACOBS, DONNA KAREN, MICHAEL KORS, and BULGARI.
Currently David is working on several unique beauty related television concepts, writing a beauty blog MAKEUPBEAT.COM, while consulting for cosmetic companies such as M.A.C./ESTEE LAUDER, and many other creative projects....
All this while indulging his affection for dogs. David had a French Bulldog, the late "Kobey-Rose" that inspired him to create GentsCanineSociety.com a fun blog about who's who and what's what in the dog world. David recently adopted a Papillion mixed breed named "Beauchamp" that is bringing much joy into his life today.
David is a valued member of the Supermodels Hall of Fame Blue Ribbon Panel.
http://makeupbeat.com/blog

_________________
Linda Morand BLOG